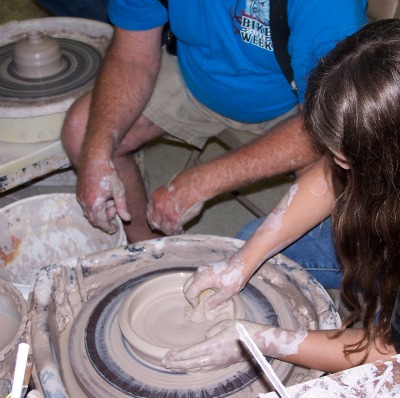 The Pasco Art Asylum offers adult and youth classes in drawing, perspective, acrylic painting, watercolor painting, oil painting, beginner's airbrushing, clay hand built pottery, pottery wheel clay throwing, sculpture, ceramics, and a host of other things sure to capture your interest whether you are just interested in having a good time or are seriously looking to improve your skills. Our classes are designed to be small- with 6 or fewer participants- and are personalized to meet your specific needs.
The Pasco Art Asylum
12835 US 19
Hudson, Florida 34667
(727) 868-2659 or (727) 919-4458
artasylum2@verizon.net
Our hours are 10 AM to 6 PM Tuesday through Friday, 10 AM to 3 PM Saturday, and by appointment.